Hashtags—how well do you understand them?
How well are you using them?
More importantly, how well are they converting for your nonprofit?
Let's take a quick look at some tips for using hashtags effectively for nonprofits.
1. Make sure you understand what a "hashtag" means and does.
What is a hashtag?
Small Business Trends defines a hashtag as…
A hashtag is a label for content. It helps others who are interested in a certain topic, quickly find content on that same topic.
Some people use hashtags to great effectiveness for fun, such as my friend Sarah Fechtel.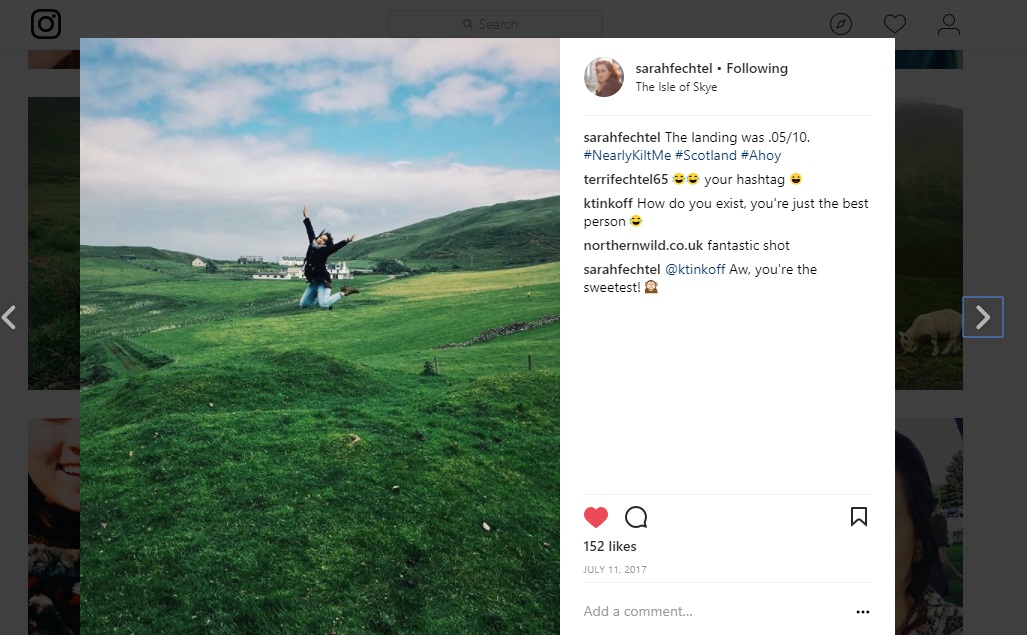 As a nonprofit, you can use them for fun, but to also make it easier for people to find more of your related content.
2. Use hashtags that match your content and brand.
If you are hosting an event, create an event hashtag. Don't include the year because we want people to use it regularly, year after year.
One of our clients, Pure in Heart Conference, used the hashtag #pihconf. They hosted multiple events a year, so instead of doing a hashtag for each event location, we set them up with one main hashtag.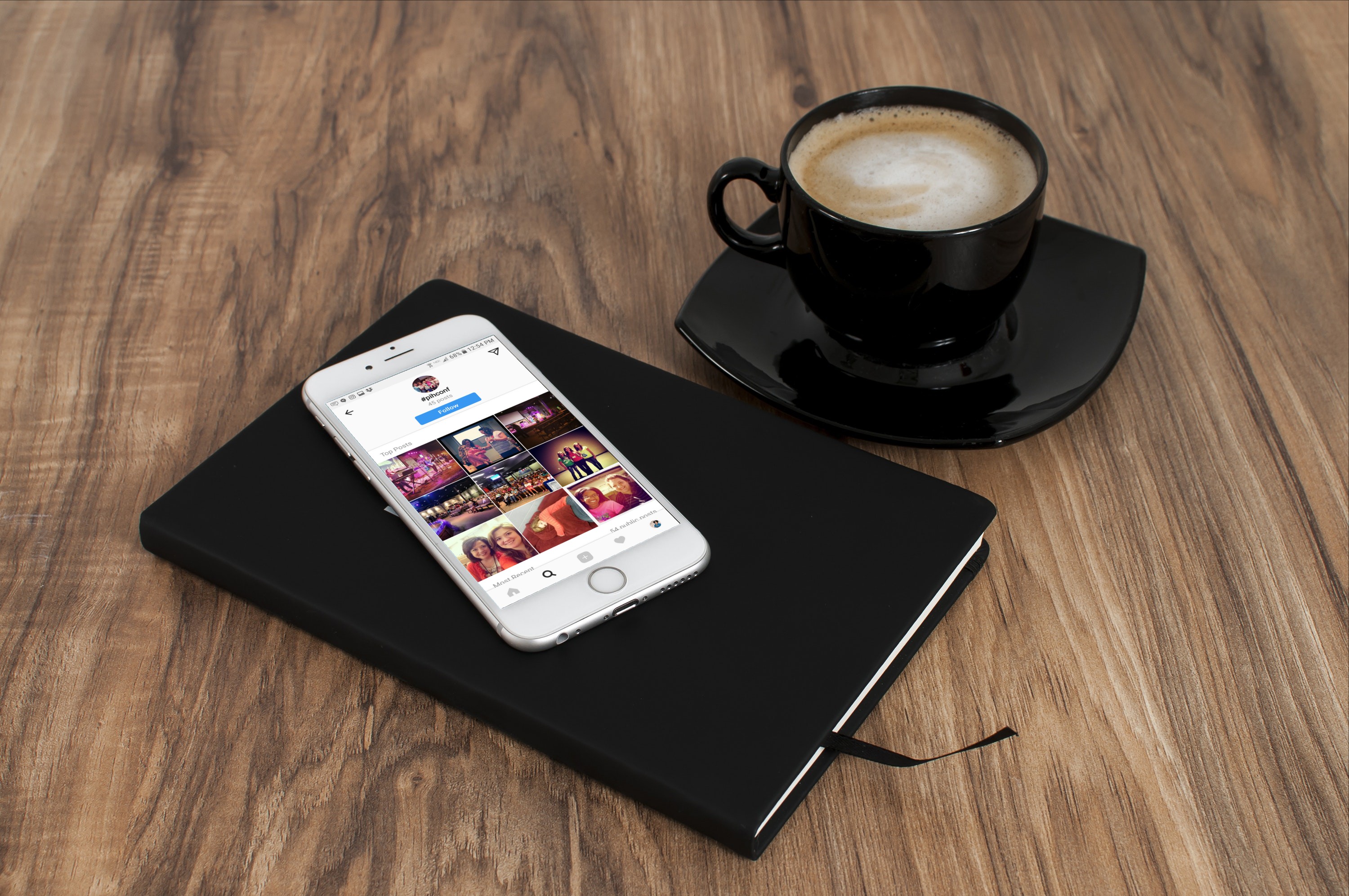 If you are running a content series on your website or Instagram, use a hashtag to make it easier for people to find the related postings.
3. Use hashtags that will help you reach new members of your audience.
Try to make your hashtags as targeted as possible. Don't only use hashtags like #instagram, #event, or #blog. Make them SPECIFIC. You can include your organization's name as one of your hashtags.
4. Use Instagram to find relevant hashtags.
Finding relevant hashtags is as simple as using Instagram. Simply go to the "Search" tab (it has the magnifying glass) and then type in your main term. You'll then discover a list of related hashtags that you can use.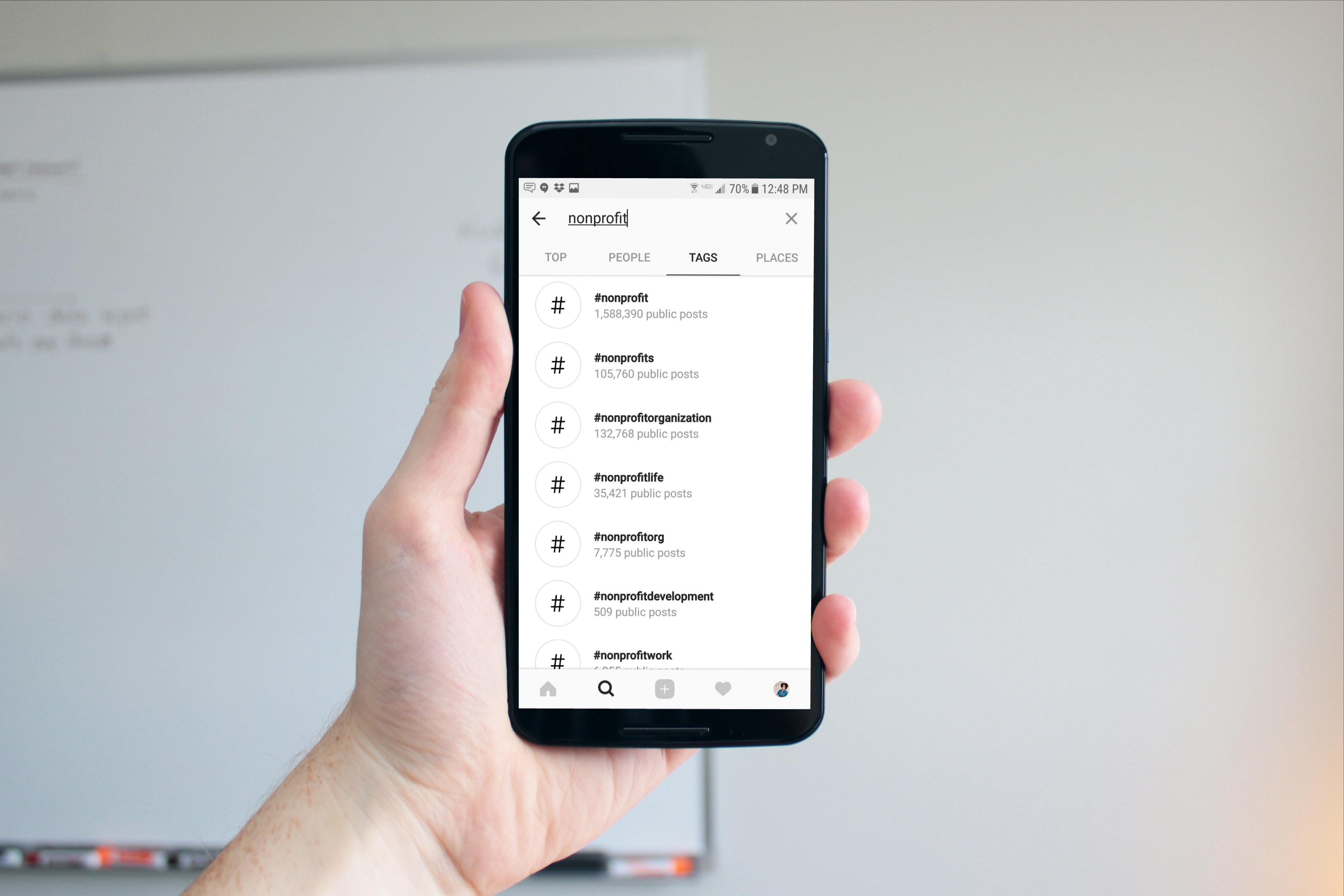 5. Use hashtags that are appropriate.
Remember, hashtags curate public content. Double check to make sure that your hashtag is showing the type of content you want your visitors to see. This is yet another reason to make your hashtag as specific as possible.
6. Format your hashtags correctly in your post.
In order to hyperlink, all hashtags must be preceded by the # symbol. Also, you may have noticed that many Instagrammers often post their hashtags after a string of dots, and as a separate comment. This keeps their original post clean.
For example:
•
•
•
•
•
#nonprofit #philanthropy #fundraising #donate #volunteer #charity #dogood #socialgood #activism #givingback #giveback #nonprofitorganization #volunteering #volunteers #givingtuesday #giving #charityevent #fundraiser #makeadifference
7. Share your hashtag with your audience and encourage them to use it!
Hashtags are a great way to market your organization, so help encourage your audience to use it!
Doing an event? Put up slides during breaks that have the hashtag and tell your attendees to include it in their Instagram posts.
Then, give special shout-outs by sharing those images with your audience both at the event on subsequent slides, or re-gram it on your own Instagram.
Want more help on Instagram for your organization? Sign up below for our free email journal, Live His Adventure!
Our newsletter will help you grow your Christian business or ministry online:
Disclosure: Some of the links on our website are "affiliate links." This means if you click on the link and purchase an item, we will receive an affiliate commission. We only recommend products or services that we feel will add value to our followers. We are disclosing this in accordance with the Federal Trade Commission's 16 CFR, Part 255: "Guides Concerning the Use of Endorsements and Testimonials in Advertising."