WordPress is one of the best website platforms available, but if you aren't aware of one common mistake website owners make, you could lose hoards of potential customers. Fixing this simple mistake will speed up your pages' loading time and give visitors a good experience on your site!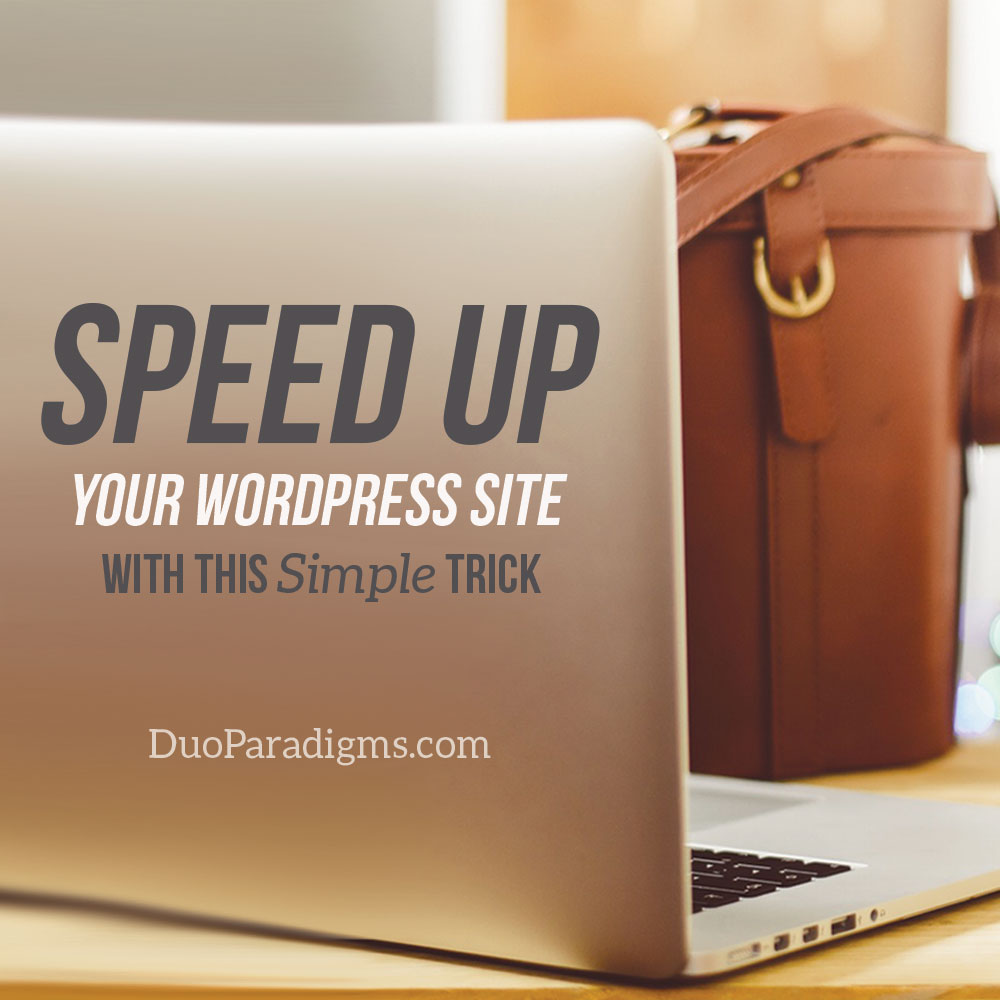 Tip: Don't bog down your website speed by using images that have high resolution. Using images with lower resolution will allow your pages to load faster!

The attention span of online visitors has never been shorter than it is today. PC Magazine has an entry in its online dictionary for what's commonly termed the "eight-second rule". According to the magazine, "research has indicated that if users have to wait longer than eight seconds to download a Web page, they will go elsewhere."
Eight seconds could very well cost you more than a page view! It can cost you a donation on your nonprofit website, a customer for your photography business or the sale of a product.
Poor image optimization is one of the most common mistakes made by WordPress users. I don't know how many times I've looked inside of a client's media folder and found high resolution files, when they should have been much smaller. High resolution is wonderful for print publishing, but it is terrible for website speed.
Images that are 3MB, 4MB, or 15MB slow down your home page, and slow pages motivate your visitors to go elsewhere. I recommend not using any images that are over 400KB on your website, except in rare circumstances.
Solving this problem doesn't require much expertise! Save your images for website viewing to get the most optimized quality for your website.

Want to learn how to do this? This video from WPBeginner offers an excellent step-by-step tutorial on how to correctly save your images:
(Can't see this video? Click here to view it in your browser)

Image optimization may take you a few extra minutes each time you post new content, but it will buy you eight crucial seconds–the time you need to convince a visitor that your content is relevant to their needs.
Aaress Lawless has ten years of experience working in the field of PR, and has been cited by many leading outlets including Microsoft, The New York Times, and CNET. Aaress is dedicated to helping you put God first in your business and will work with you to craft a public relations or web design approach best suited to your unique needs.

Our newsletter will help you grow your Christian business or ministry online:
Disclosure: Some of the links on our website are "affiliate links." This means if you click on the link and purchase an item, we will receive an affiliate commission. We only recommend products or services that we feel will add value to our followers. We are disclosing this in accordance with the Federal Trade Commission's 16 CFR, Part 255: "Guides Concerning the Use of Endorsements and Testimonials in Advertising."